Our ecstatic approach provides an experience that is not only restorative but also one that will increase your awareness and ability to maintain your own sense of wellbeing.
Meet The Team
We are a diverse team of licensed professionals and treatment experts serving all communities and body types in the New York metropolitan area. We bring our services to you in the comfort of your own home or office, or at one of our provided locations. We are thoroughly trained to provide insight and education curated for each individual to amplify the wellness of your body, mind, and spirit.
"It is a privilege to work with you on your journey as our client in wellness and recovery. Your trust is eternally appreciated, and it is our promise to our clients and community that you are equally regarded with the utmost respect and care, regardless of age, race, gender, beliefs, or sexual orientation."

Youthen Joseph

Founder of The Hand + Body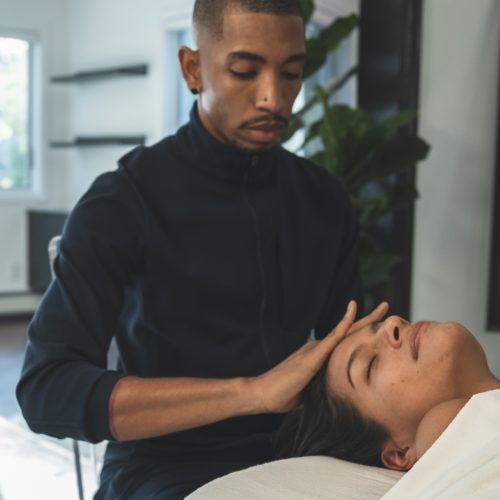 Youthen Joseph founded The Hand + Body in 2020 to provide therapy and wellness education to diverse communities in the New York Metropolitan area.
Receiving a Massage Therapy License and Degree of Occupational Studies in Complementary Alternative Medicine from the Swedish Institute College of Health Sciences in New York, New York, he has served hundreds of clients regionally for the better part of a decade.
After migrating from Trinidad and Tobago to the United States at six, Youthen studied Ballet and Contemporary Dance in his youth at such notable institutions as the Ailey School and Alonzo King LINES Ballet. He went on to perform throughout the U.S. and internationally on stages such as BAM, at the Apollo Theater and as part of the Cistermúsica festival in Alcobaca, Portugal.
As a dancer and therapist, Youthen recognized massage therapy's ability to both soothe and restore the body. He was inspired to launch The Hand + Body to serve not only his artistic community, but to provide expanded access to therapy and wellness education to communities of color.
The Hand + Body provides restorative treatments to deepen a sense of well-being in everyone.